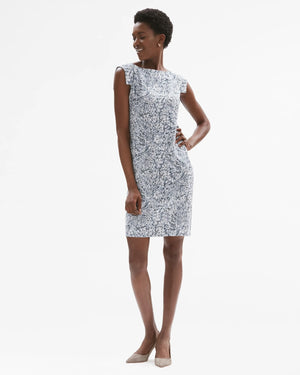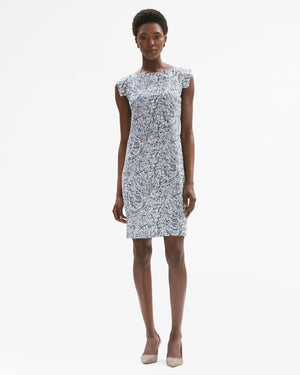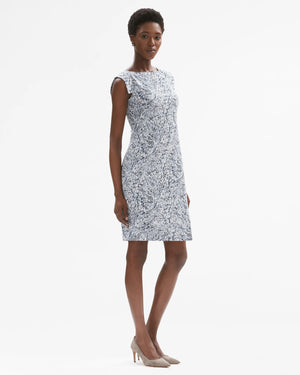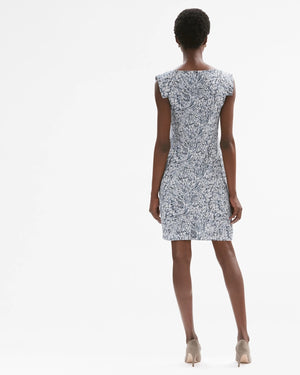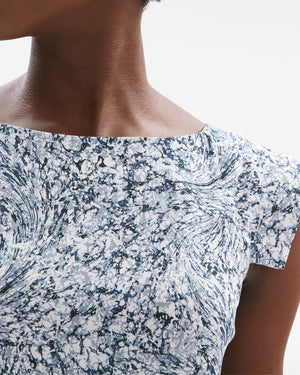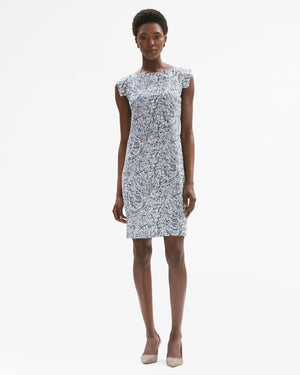 MM Lafleur The Sarah Dress


Model is 5'10" and is wearing a size 4, which falls approximately 36 1/2" from shoulder to hem.

Fit: Tailored
Body Type: Hips-friendly, Bust-friendly
Sleeve length: Short Sleeve
Neckline: Boat
Bottom shape: Straight
Bottom length: Knee

One of our very first MM designs, this classic shift is back in our custom indigo marble fabric. We've always loved the combination of a structured shoulder and a streamlined silhouette—and the look is even more impactful when paired with a power print.


82% Cellulose Acetate, 18% Polyester

Dry clean only. Low iron if needed.